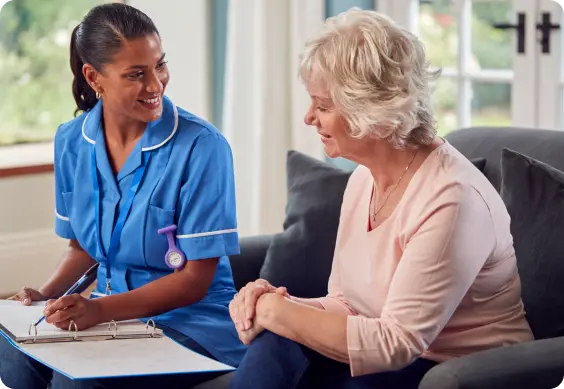 Why Choose IHNA Online ?
Competency based training underpinned by adult learning principles
Scholarships are available
Access to 24*7 Online Library
Experienced educators with industry
Easy Payment Options
Finalist and Winner of national and international training award
Networking Opportunities with peak bodies and industries
IHNA Online Alumnus Status
Dedicated Student Support Team
Work Integrated Learning (WIL) – learn as you practise
Course Overview
Want to work alongside health professionals such as occupational therapists, nutritionists, and physiotherapists?
HLT43015—Certificate IV in Allied Health Assistance (Occupational Therapy) is the perfect course designed for you!
Assistants in Occupational Therapy are employed in numerous areas, including health care and social assistance, public administration and safety, education and training, and financial and insurance services. Occupational Therapy assistants are employed across several industries, including health care and social assistance; public administration and safety; education and training; and financial and insurance services.
Occupational therapists help people of all ages with physical, sensory, or cognitive problems and work to improve their patients' health and quality of life. The Certificate IV in Allied Health Assistance (Occupational Therapy) course will equip you with the skills and knowledge necessary to become a qualified occupational therapy assistant (OTA) and to work as an OTA under the supervision of occupational therapists. Start this course at any time of the year and work at your own pace.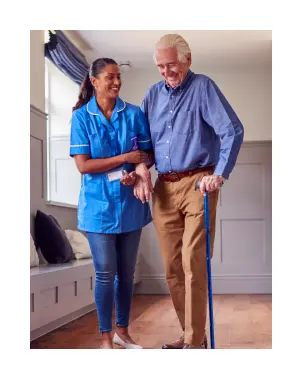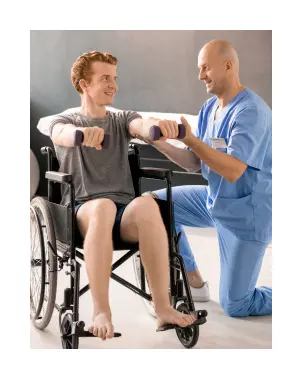 Career Opportunity
With the Certificate IV in Allied Health Assistance (Occupational Therapy) in hand, you will be able to work professionally as a:
Therapy Assistant
Occupational Therapy Assistant
Community Rehabilitation Assistant
Allied Health Assistant
We offer pathways into higher level qualifications so that on completion of this certificate you can further your education with:
Bachelor of Occupational Therapy
Diploma of Practice Management
Diploma of Nursing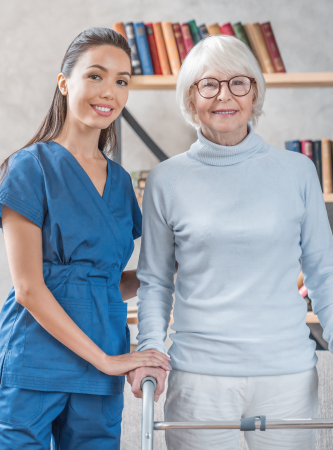 An affordable way to learn from IHNA Online training experts
Course Structure
CHCDIV001

Work with diverse people

CHCLEG003

Manage legal and ethical compliance

HLTWHS002

Follow safe work practices for direct client care

CHCCOM005

Community and work in Health or community services

HLTAAP001

Recognise healthy body systems

HLTAAP002

Confirm physical health status

BSBMED301

Interpret and apply medical terminology appropriately
BSBLDR402

Lead effective workplace relationships

CHCCCS020

Respond effectively to behaviours of concern

CHCCCS002

Assist with movement

CHCCCS023

Support independence and wellbeing

HLTINF001

Comply with infection prevention and control policies and procedures

HLTAHA001

Assist with allied health program

HLTAHA009

Assist in the rehabilitation of clients

HLTAHA010

Assist with the development and maintenance of client functional status

HLTAHA016

Support the fitting of assistive equipment
Course Module
Total number of units for this course = 16
7 Core units
9 Elective units
Week Wise Learning
There is a flexibility for students for learning any unit by using our online resources on their convenient time.
01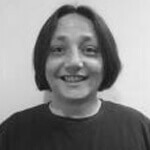 Adam Gardoll
The staff in my opinion are all supportive and friendly and I am enjoying my studies here.
02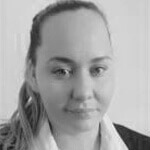 Ashley Hartnett
The facilities are continually improving and the support I have acquired is unlike any other school.
03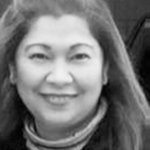 Baby Aurora Trijo
The dedication, support and motivation of each staff member is great and enables students like myself to achieve their dream.
04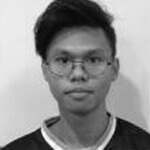 Christian Pascaran
The Staff/educators were very helpful to students when it came to addressing our problems.
05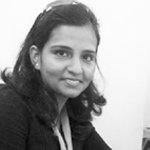 Jismy Ouseph
I am really thankful to IHNA Online which gave me the confident and exposure to my nursing career.
Student Testimonial

It is always a pleasure to listen to the stories our students say about us!

Take a sneak peak at the inspiring stories of our students, which often leave us in tears of intense happiness and give us strength and hope
IHNA Online Admission Requirements
There is no formal entry requirements for this course, however applicants should demonstrate ability to perform task as required by the industry

16+ years of age and above at the time of commencement of the course

Successful completion of an Australian Year 11 qualification or equivalent

In addition to meeting the academic requirements applicants must demonstrate their competence in literacy and numeracy levels in an Australian Core Skills Framework (ACSF) at exit Level 3 and participate in a pre-training review when enrolling into the course.

Students over of age of 22 will also be considered without the minimum education requirements. Each case will be reviewed individually to ascertain the capacity of the student to meet course requirements.

Digital literacy
Basic computer skills: Student must have basic computer skills covering the most common usages of a computer, including managing computer files, word processing, using spreadsheets and databases; creating presentations; finding information and communicating using computers; and being aware of social and ethical implications of Internet use.
Additional requirements
A National Police Clearance or Australian Federal Police (AFP) Clearance certificate is required
Successfully complete an ACSF test and can work at Level 3 for all indicators (issued within the last 12 months from the time of admission)
Working with Children Check: Student may have the opportunity to work with patients under the age of 18. However, before Student can be allowed contact with these minors Student needs to obtain a Working with Children (WWC) Check.
A National Police Clearance or Australian Federal Police (AFP) Clearance certificate is required
Immunisation (this is required for the Professional Experience Placement)

*Additional costs may be incurred depending on the fees charged by the providers to complete these requirements
Physical requirements that are necessary to pass the course objectives are:
Strength: To assist with lifting and transferring a client, and perform CPR
Mobility: To bend, stoop, and bend down to the floor; ability to move around rapidly; and to move in small, confined spaces
Hearing: To hear through the stethoscope to discriminate sounds; to hear cries for help; to hear alarms on equipment and emergency signals; and various overhead pages
Vision: To make physical assessments of client and equipment
Communication: To communicate in both verbal and written formats; and interact with clients, staff, and faculty supervisors
Other Requirements:
Disability: Please declare in your application if you have a disability, disorder, or if you're on any medication that'll require reasonable adjustments to fulfil these requirements.
Working device and other requirements: Students should be in possession of their own laptops to facilitate the training and assessment. Recommended Laptop requirements: Core i3 Processor, 4 GB of RAM, Operating system; Windows 7 or later version, Screen; 10" or higher, Microsoft Office or Open Office Program, Adobe Reader, and Antivirus Program.
Pathways from this Qualification
HLT54121 – Diploma of Nursing
HLT57715 – Diploma of Practice management
Bachelors in physiotherapy
bachelor's in nursing
Pathways to this Qualification
There are no pre-requisites or any other training package entry requirements for this course